Aim for the Stars!
            Affluence Group
Build your Career
on a Solid Foundation
We believe in Equipping and Empowering our agents through
Seven Key Pillars
to launch forth a Successful Real Estate Career.
Branding | Training | Technology | Opportunities
Leadership | Bonding | Growth
Comprehensive Training Programme
by Industry Leaders

The  key components to growth come through Teaching, Imparting and Activating.
Teaching
Core Competency classes are are provided regularly to ensure you are equipped with all the technical knowledge of selling, purchasing and leasing of Condominiums, Landed, HDB, Commercial and Industrial Properties.
These range from Basic to Advanced sessions in landed development control parameters, commercial use classifications and more to ensure you are well-equipped for any real estate transaction!
Imparting
Soft skills are what we believe should be imparted rather than just taught and these are highly essential to ensure you can close your deals successfully.
Negotiation masterclasses, presentation skills mastery, viewing and open-house techniques training and more are sessions that our mentors will impart their knowledge, expertise and experience to you for your career success!
Activating
Workshops, group discussions and role-playing are the follow-ups from teaching and imparting sessions to aid you in bringing out what you've learnt on paper into reality.
Our mentors will guide you through sessions of pitching for exclusives, negotiating towards deal closures, financial calculations and more to sharpen your blade. Perseverance in actual practice will then be the key to polishing it to a shine and seeing an abundance of successful transactions!
Training Masterplan to
Equip & Empower
We have formulated a comprehensive training programme
to build up your capabilities in 5 Key Focus Areas
which we believe will be pertinent to your success!
Leverage on Technology
to build a Successful Career

The digital landscape has transformed the real estate industry
and the world has shifted from technology being a good tool to have
to it being an essential one to support and further the quality and efficiency of professional services.
Technology for Efficiency
The very foundation of technology lies in making life more convenient and enjoyable, essentially automating our routine tasks and freeing our time for higher-level work and pursuits.
Hence, we have developed various solutions to assist you to breeze through the routine and administrative tasks of the real estate business, hence allowing you to focus on more income-generating activities, client relationships and also to achieve a better work-life balance.



Technology for Analysis
The challenge for consumers now is not the lack of information but the overabundance of it. Hence, real estate advisory services has shifted from simple information provision, to a greater need of processing and analysing data and translating it into useful advice to assist clients in making sound investment decisions.
Utilizing best-of-class providers along with our in-house tools backed by world renown Knight Frank Research, you will have access to comprehensive reports, charts and commentaries to formulate and substantiate your advice to clients.
Technology for Opportunities
The next level that we strongly believe technology should evolve into is business development; tools that would allow you to find, generate and develop new business, leads and opportunities.
Therefore, our team has spent considerable time developing technological capabilities that would support and further our traditional lead generation and client acquisition methods, bringing your real estate career to ever greater heights!




 A World Class Brand & Platform

Leverage on a global brand that's well recognized
and tap on the vast opportunities and collaborations
brought to the table by an international consultancy firm.
Meet our Leaders & Mentors
We strongly believe in equipping and empowering our agents for success
and are looking forward to welcoming you to the family
and helping to kick-start your real estate career with us!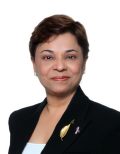 Chand Mahtani
Co-founder
Senior Division Director
Hear from our Agents

Nothing beats hearing from the people who have walked the journey with us
and taken their careers to new heights!
Under his mentorship I have gained a great deal of confidence as a real estate agent. He is always there for us when professional advice is needed and I have never felt left out

 – Vera Krilova
  Asst Sales Director
I find Evan's style of leadership very refreshing and focus-driven. I would encourage every real estate professional, old and new alike, to attend his training series and you will find that what I share is unassuming and true.

– Joseph Yim
  Asst Sales Director
Evan exemplifies what a true leader really is – omnipresent, always contactable, and never one to turn down requests for consultations, no matter how complex.

– Chris Low
  Executive Sales Director
Take a Step
to Advance your Career

We promise you'll be inspired if you're willing to take a step of faith!